Description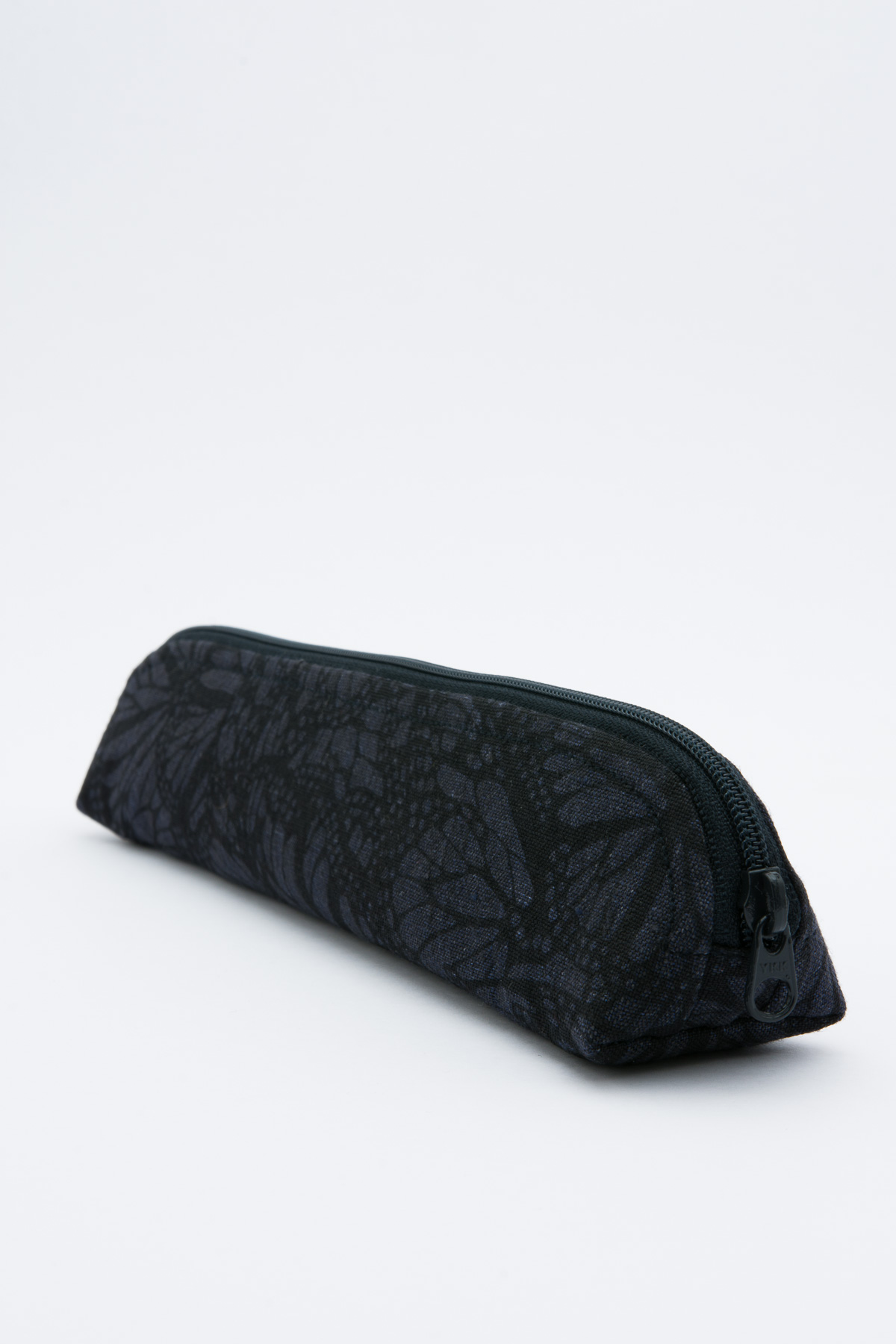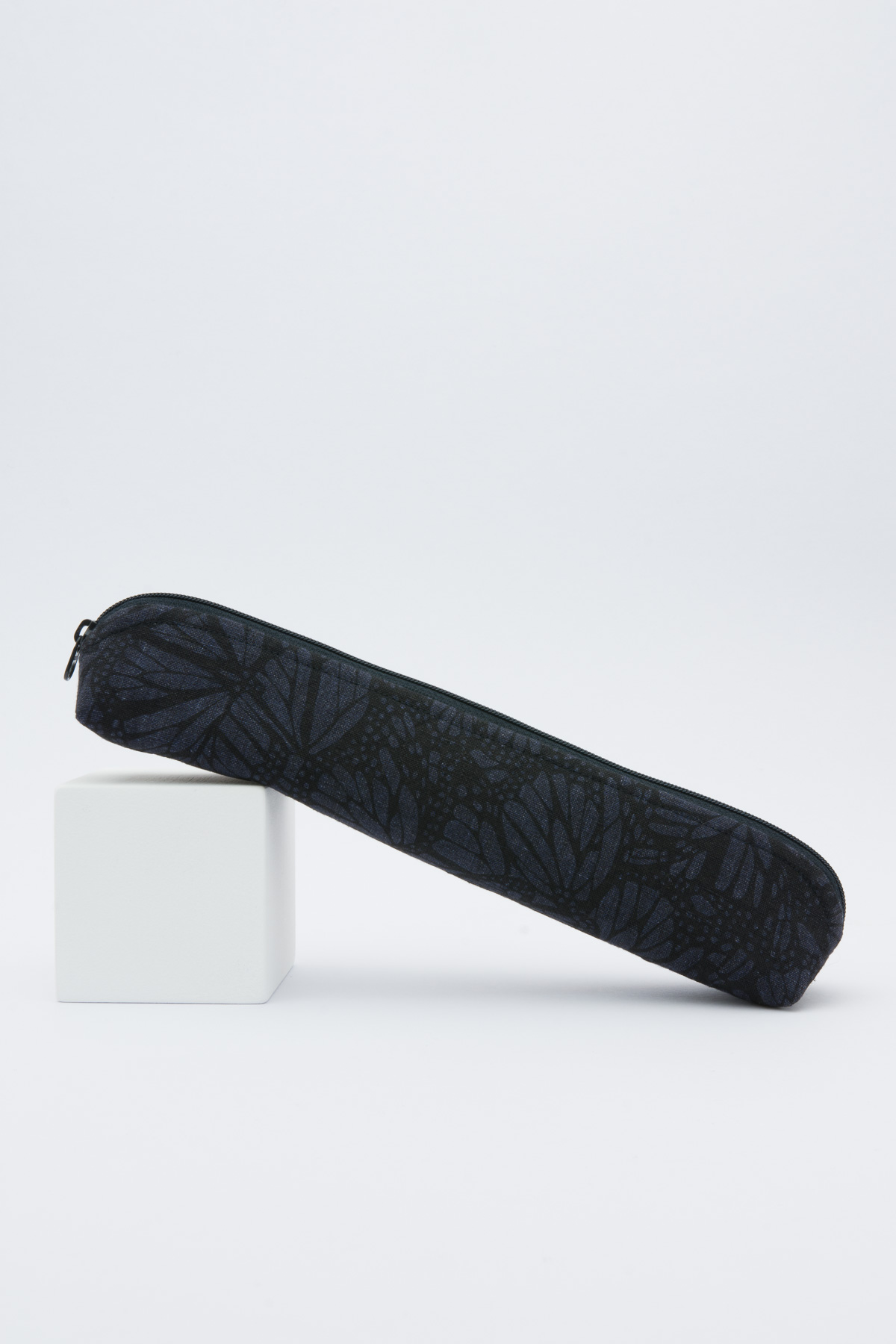 Detailed Description
The Lapis is a long, sculptural pouch with long elegant curves and a soft base. For storing your favourite pens, precious brushes or jewels. This pouch has bucket loads of 'cool' with its classic form.
Monarch butterflies have an extraordinary migratory life cycle that sees them travel 3000 miles between Mexico and Texas then return to Mexico again. It is not just the distance that makes this trip extraordinary but that it is not a single butterfly that endures the distance but 5 generations of butterfly. I know, I know, it sounds incredible. But 5 different generations carry out the round trip and somehow, each generation knows their way home. To me, this is an astounding and beautiful example of the transfer of knowledge through instinct and a most captivating natural wonder. Petalouda, the Greek word for butterfly, captures the complex and indistinct patterns created from billions of monarch butterflies huddled together to wait out the winter.
Arashi crystallises the dark and moody blue of the deep sea at dawn. In its deep shadows lurk unimaginable beasts.
TENUNO pouches are made from 100% Belgian linen, hand screen printed with the designs of Kathryn Sanderson. Both the outer fabric and the label have been screen printed using high quality water-based inks. YKK zippers and European thread have been matched to the colourway of the pouch resulting in a luxurious aesthetic. The fabric has some natural slubs and variations, these are part of the character of the cloth and add to its inherent beauty. The fabric is what is commonly referred to as a shirting weight and is not a rugged fabric. Please treat it accordingly.