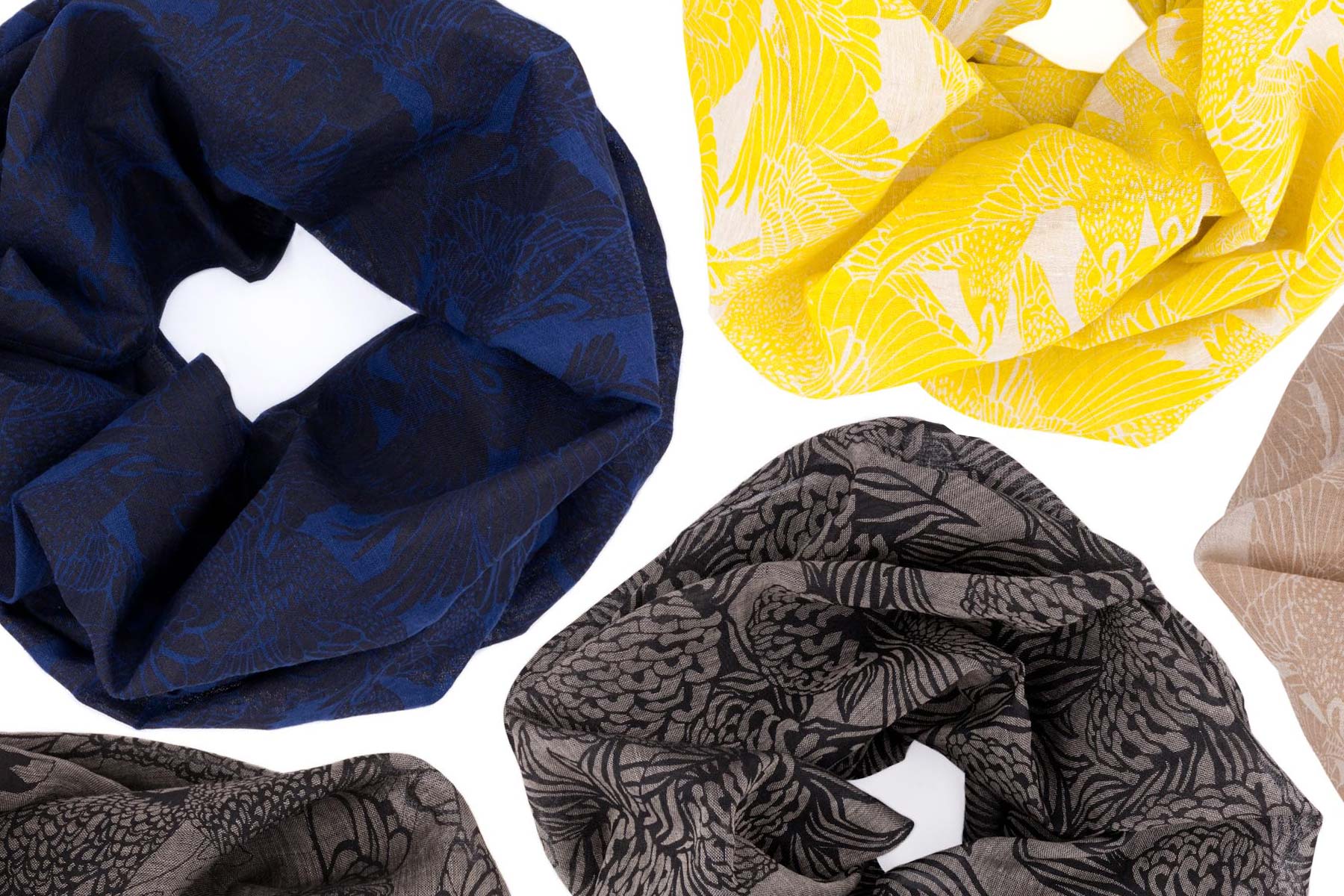 hand screen-printed infinity scarves
modern fashion accessories crafted traditionally
Rare and luxurious 100% Belgian linen Gauze. Every scarf is issued with a Certificate of Authenticity that identifies the origin of the flax, how it was made and who made it.
Meticulously laboured over for hours upon hours, each and every large scale design is drawn my hand.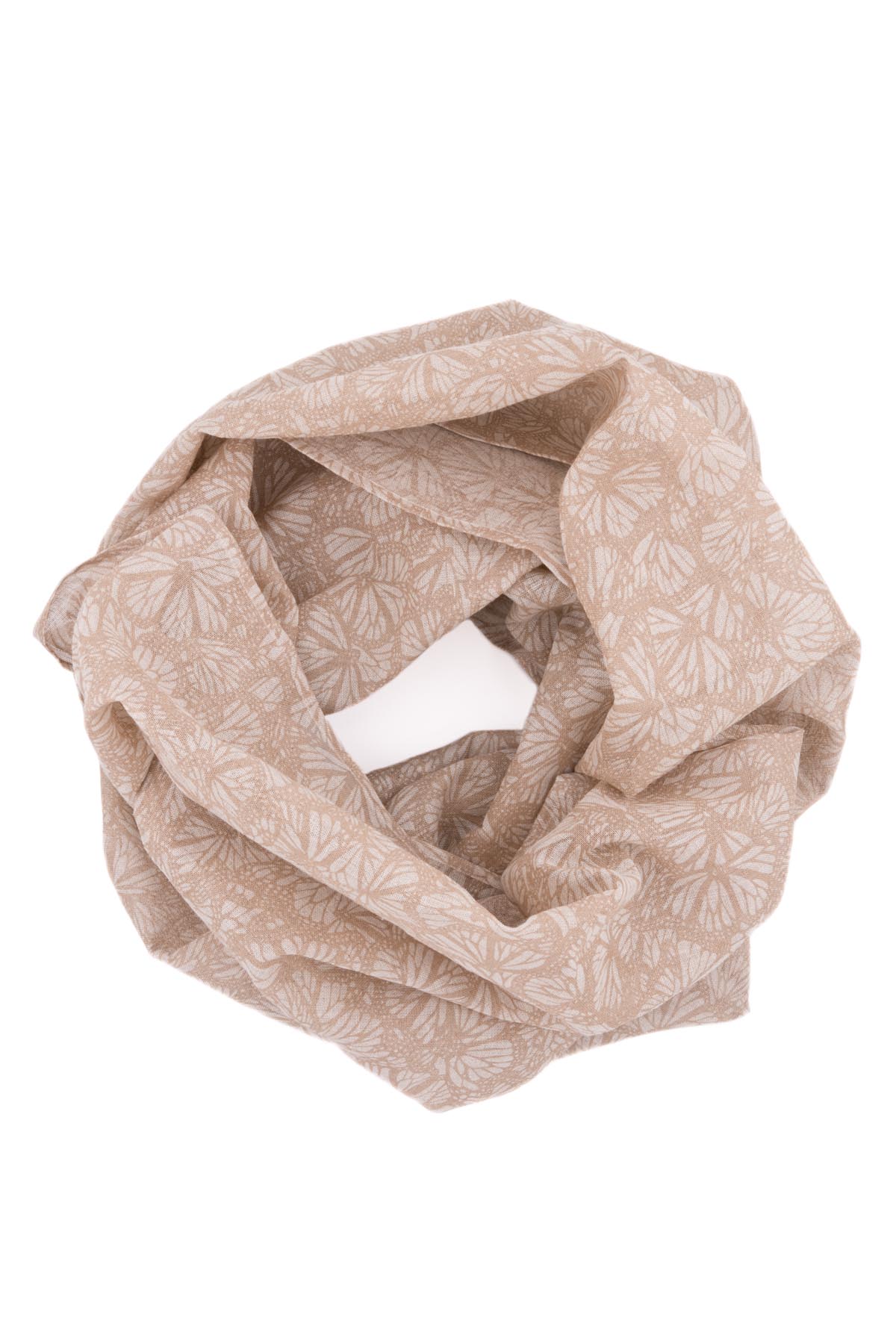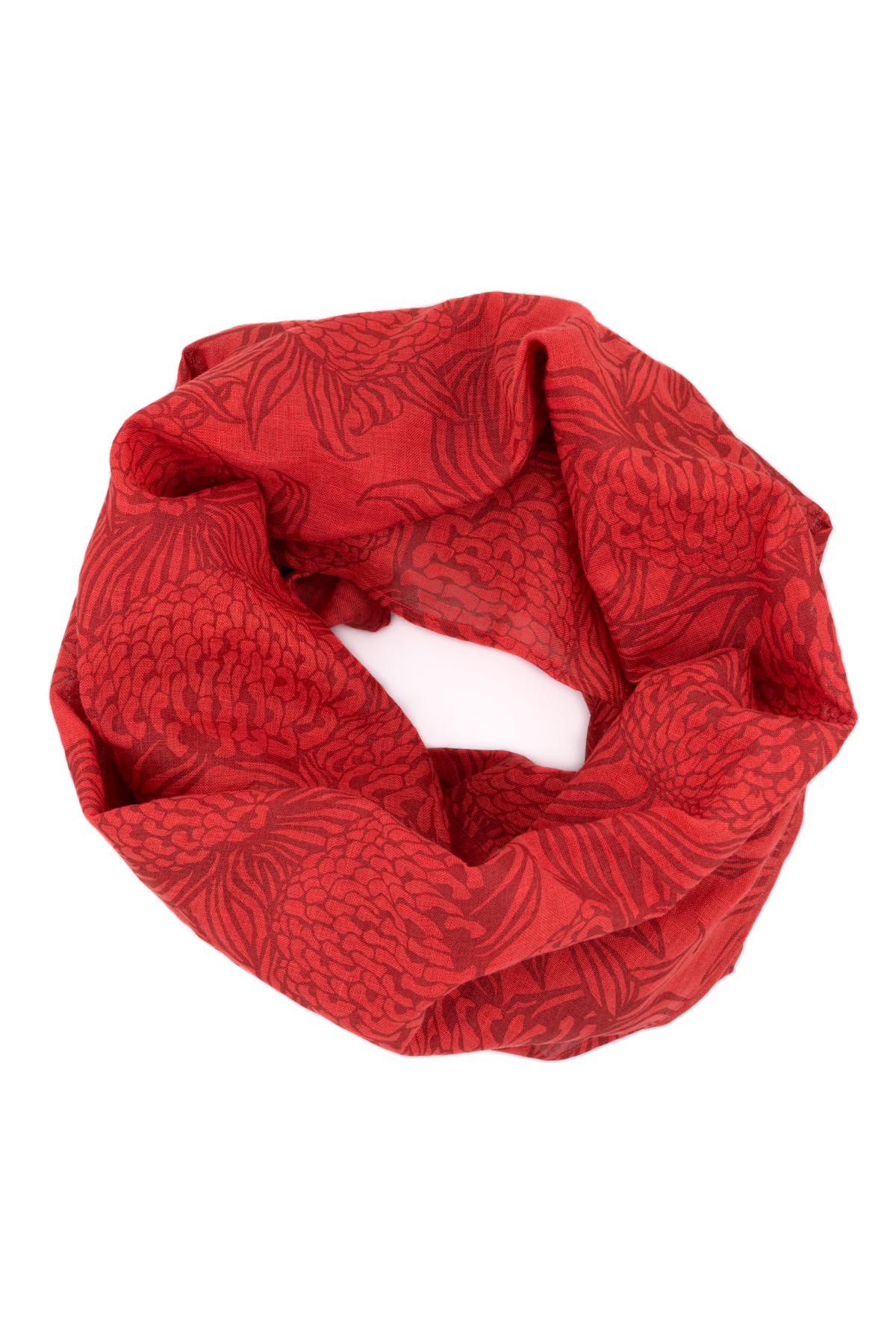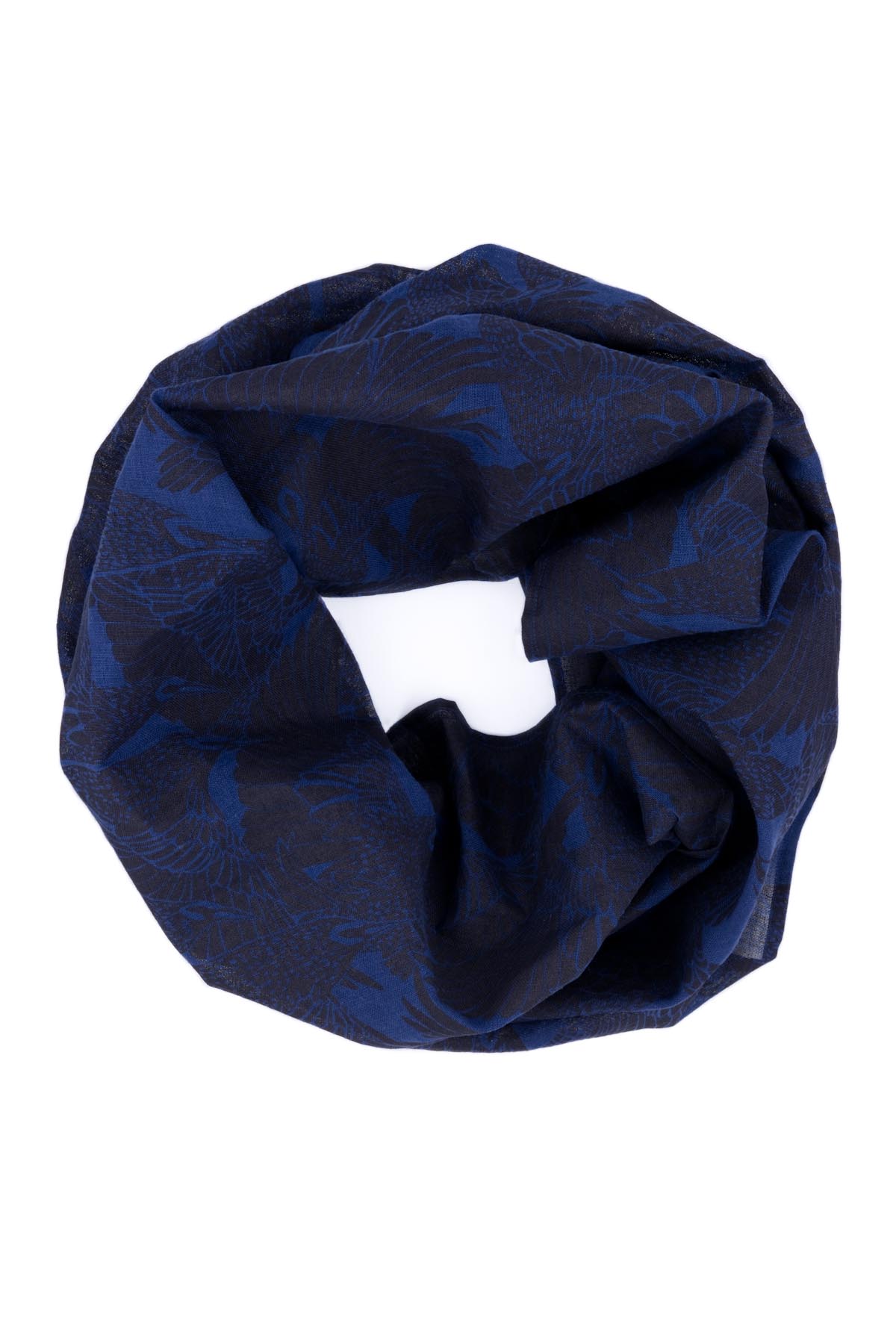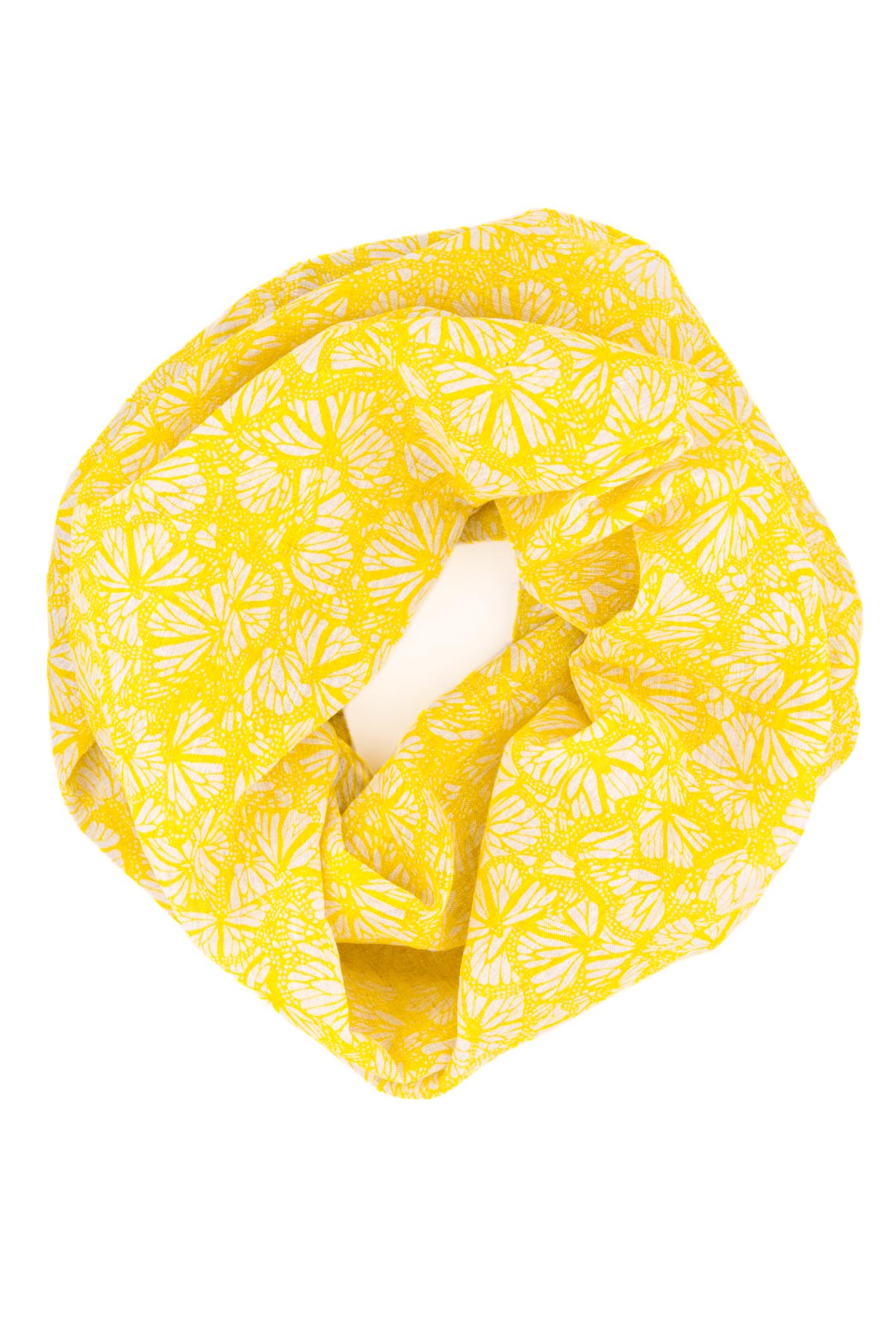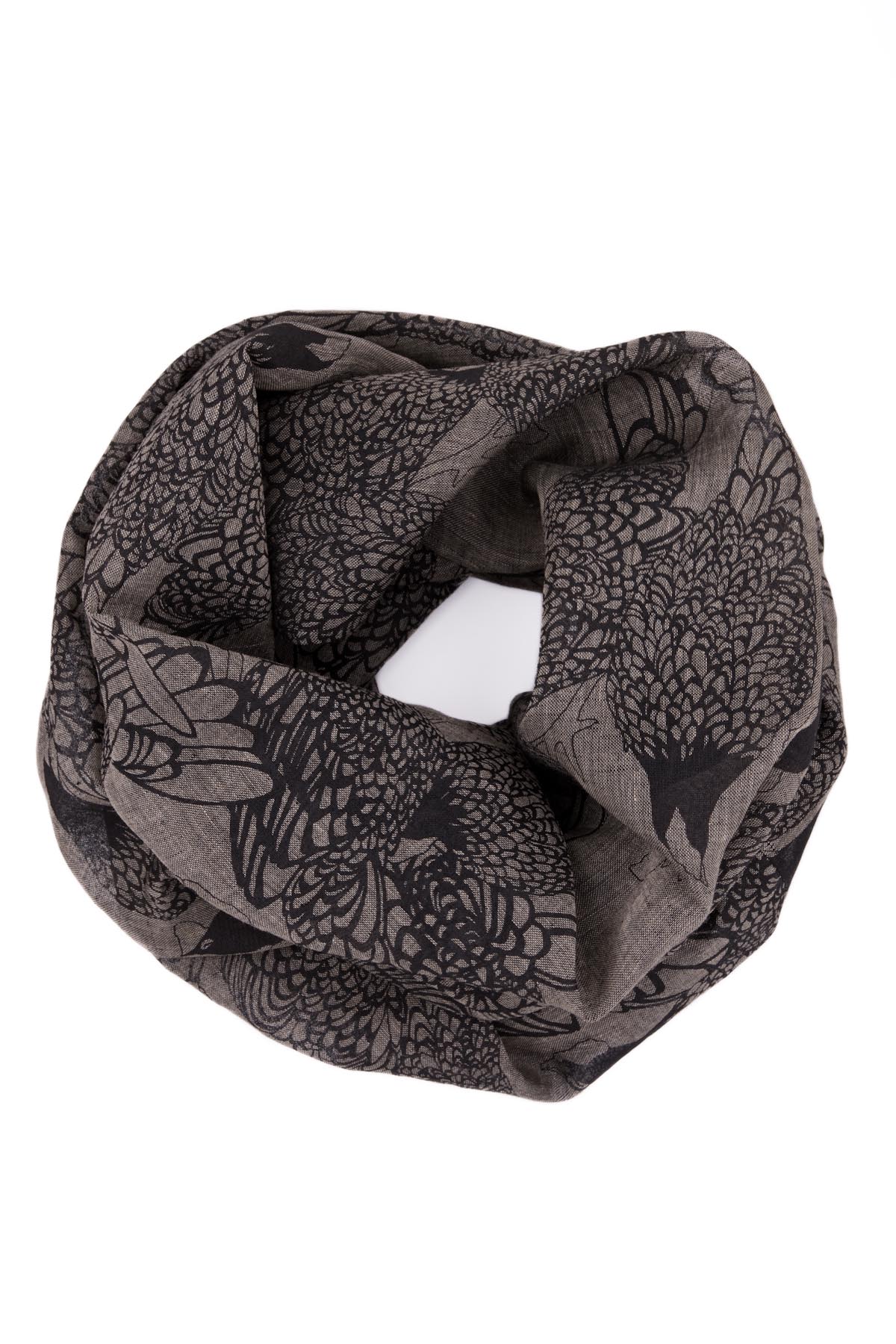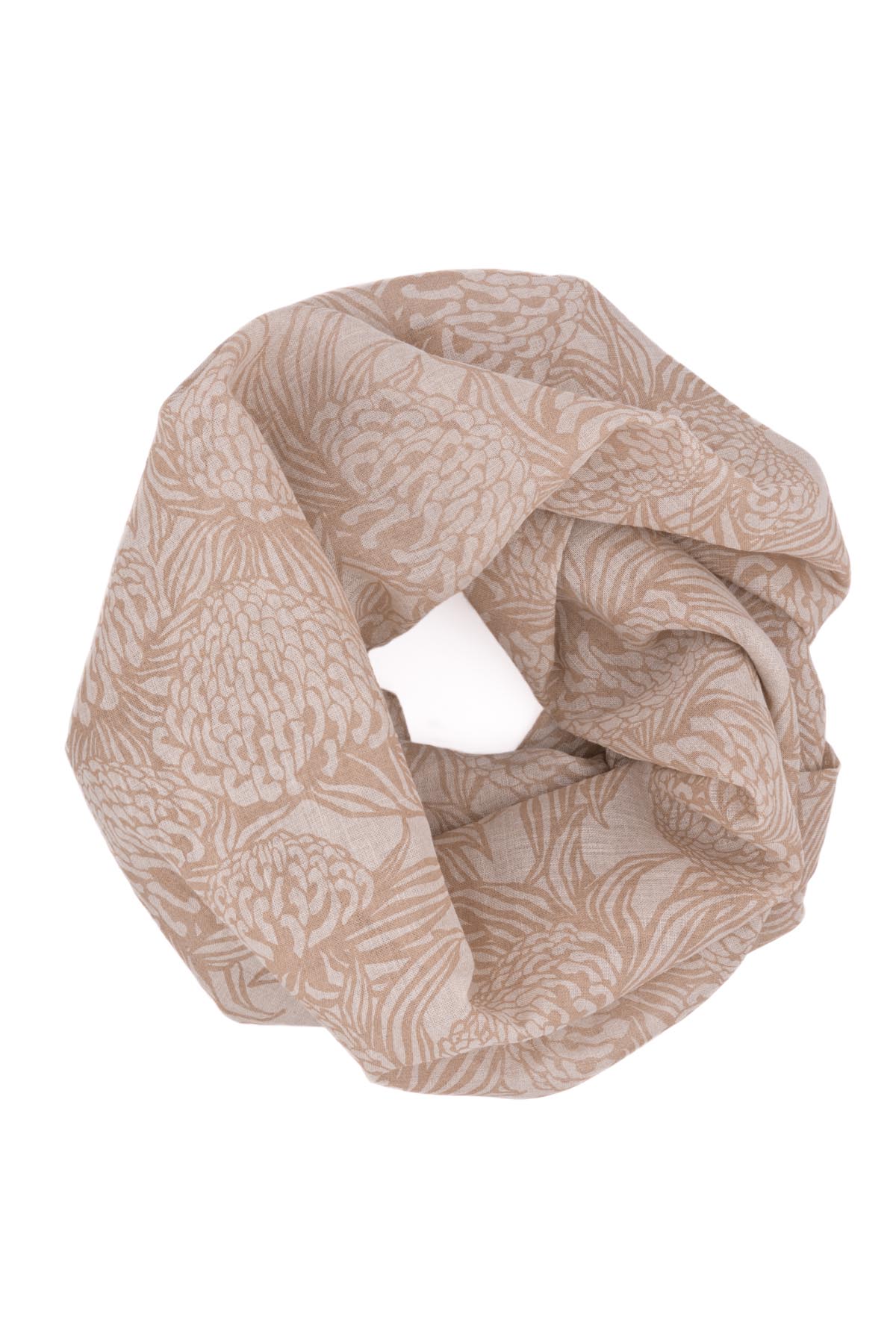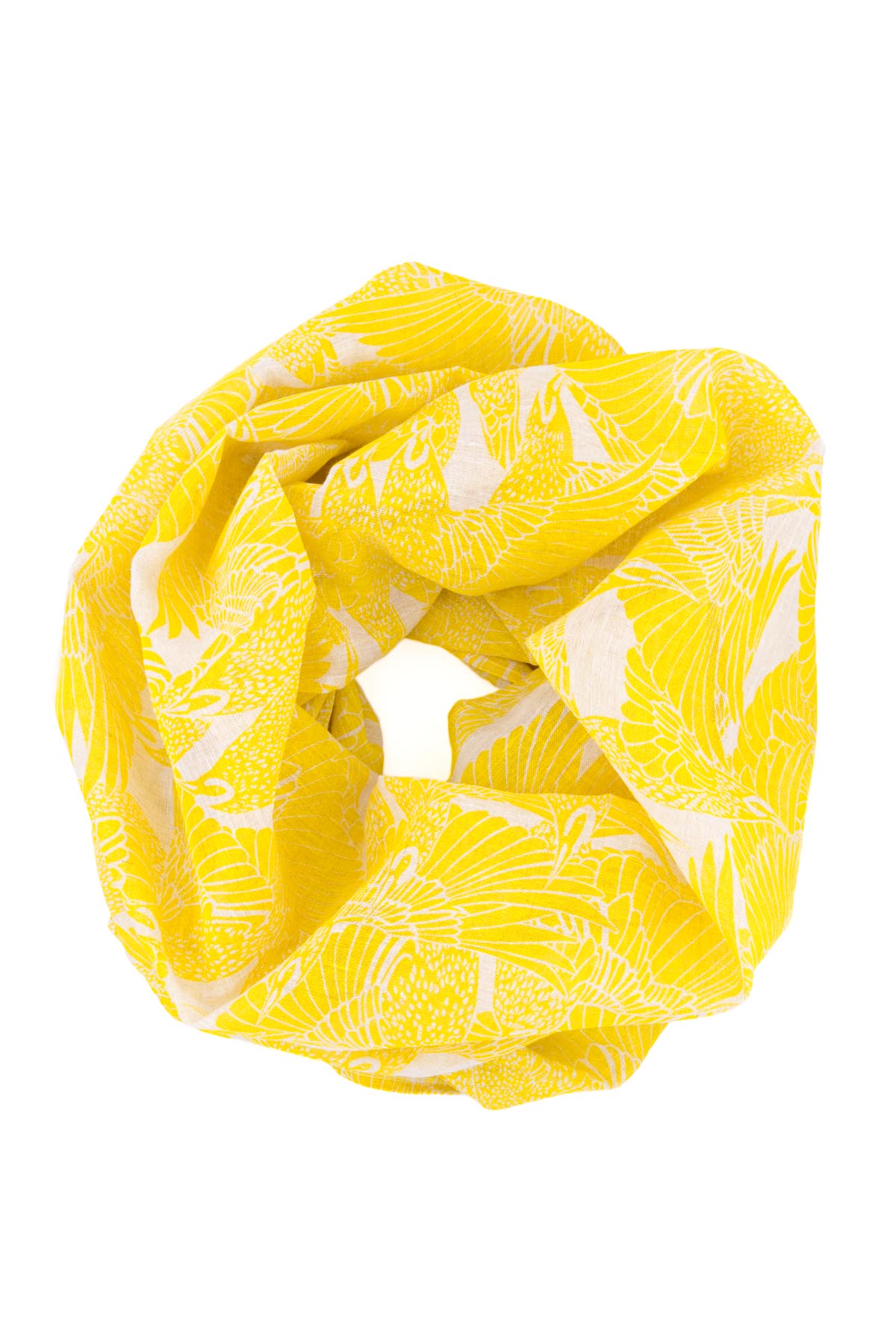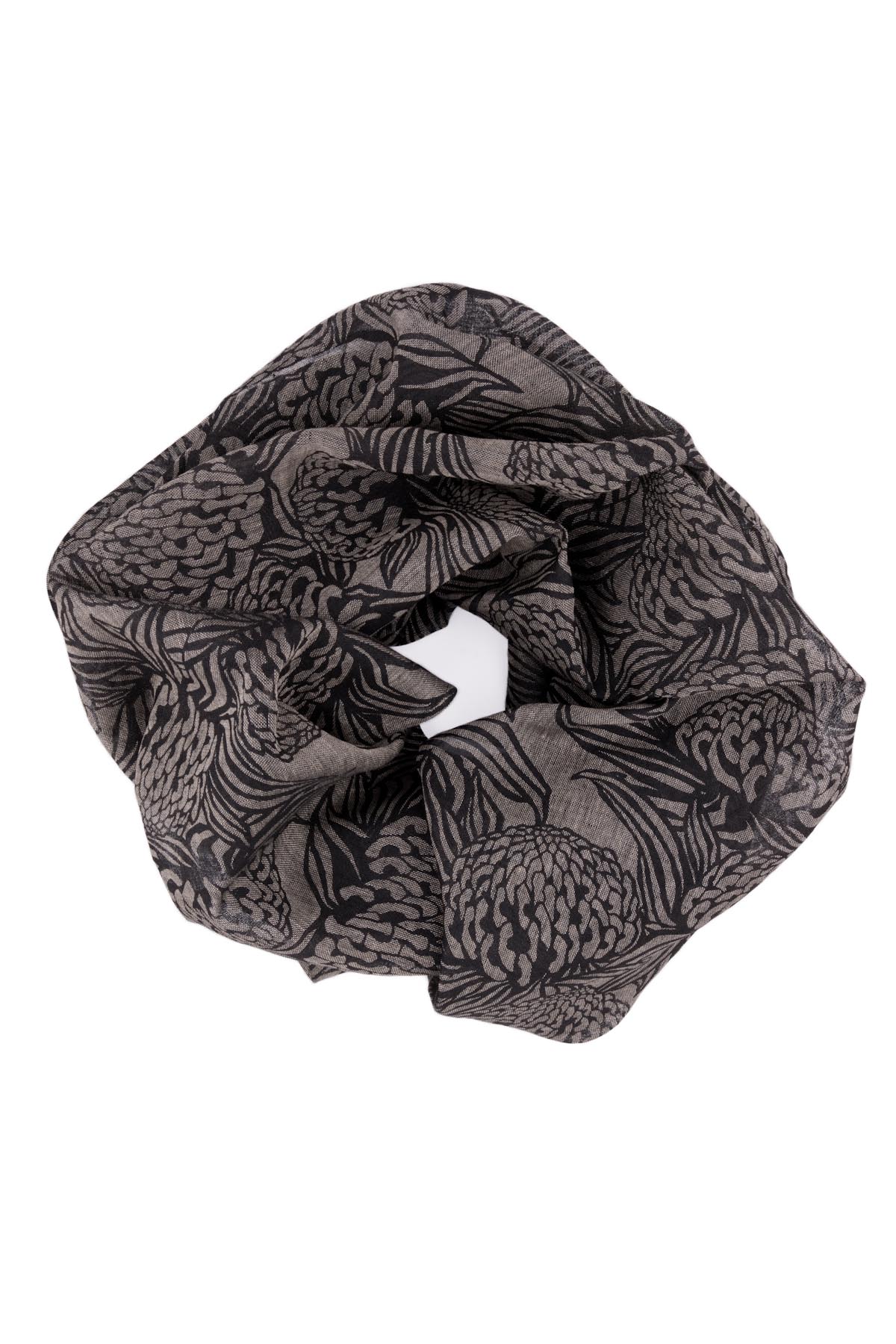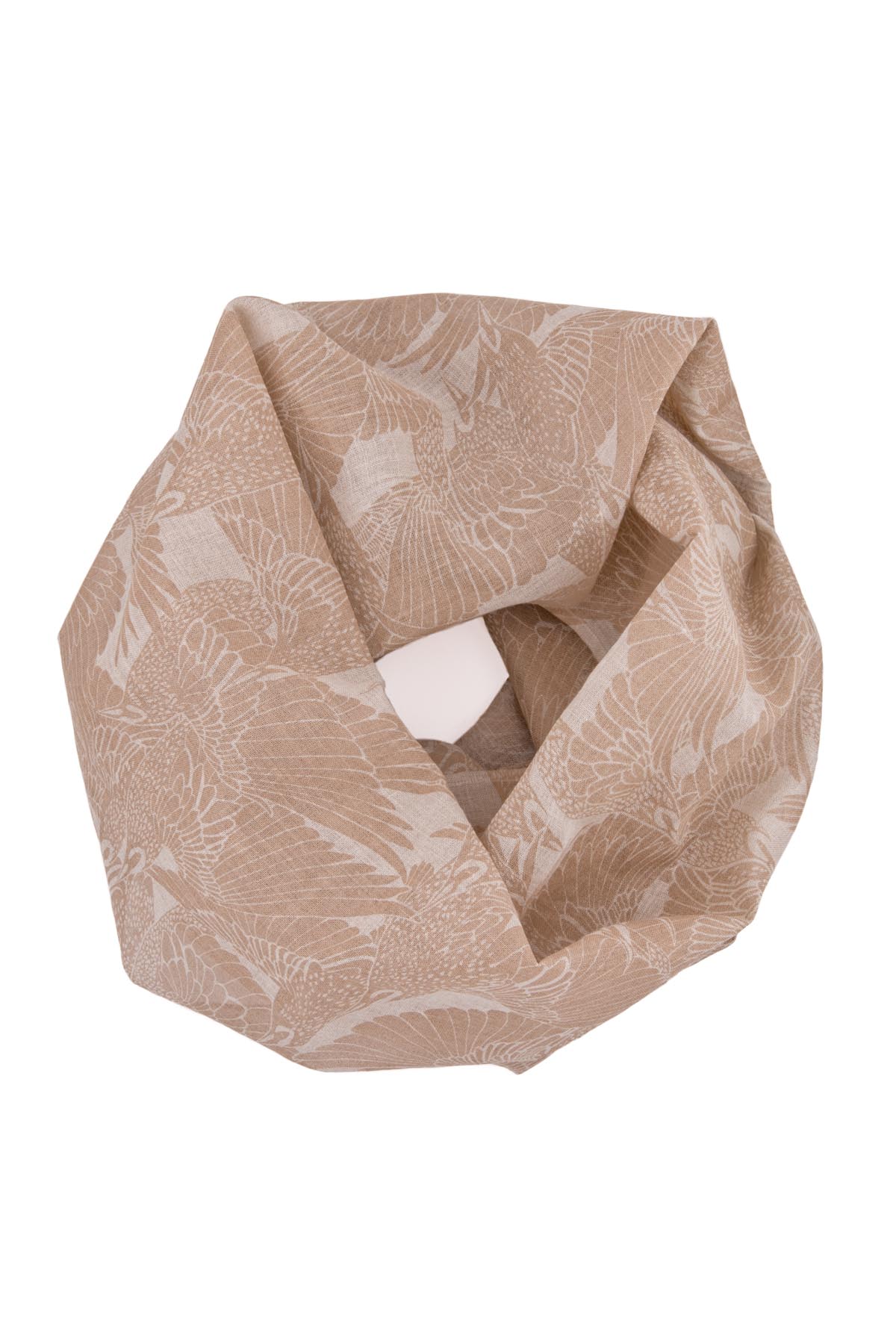 Many of our scarves are dyed by hand before being printed. We dye in small lots of 4 scarves to ensure a perfectly even colour. In pursuit of this, whilst in the dye bath, we manipulate the fabric constantly by hand for 90 minutes.
Two of us, screen print the fabrics "à la lyonnaise", meaning manually passing the squeegee back and forth across the screen, moving repeat by repeat along the fabric.
THE FLORAL KING OF AUSTRALIAN NATIVES
This is a bold and expressive illustration of the prehistoric wonder, the Australian Telopea, aka Waratah.
When I was a girl, I saw the woodcut titled 'Waratahs' (1925) made by arguably one of Australia's greatest artists, Margaret Preston. It left such a vibrant and stately impression on me that it remained core to my idea of art and expression. Despite my admiration for realism, I found her treatment of planes, contrast and abstract shading exciting. This design pays tribute to Margaret and her truly exceptional way of seeing.
ASTOUNDING INSTINCT
The Monarch butterfly is, in my mind, the most beautiful and extraordinary example of the transfer of knowledge and action through instinct. Instinct is the most captivating natural wonder to me. It is an absolutely extraordinary tale that inspired this design. Read more on the product page.
A MURMURATION OF STARLINGS
Those of you who have seen one will fully understand how captivating they are.
Abundance is a common theme in my work. It is hopeful and comforting. This print is certainly abundant with selvedge to selvedge birds and barely a break in the sky.
SIMPLE PLEASURES
Pottering around my vegetable garden followed by my chickens is one of my favourites past times. They are exceptionally good company and splendid garden helpers, not to mention wonderfully entertaining. This design is about daily life and the quiet, simple moments that bring so much comfort and joy.
LEARN MORE ABOUT
HOW WE MAKE MOEBI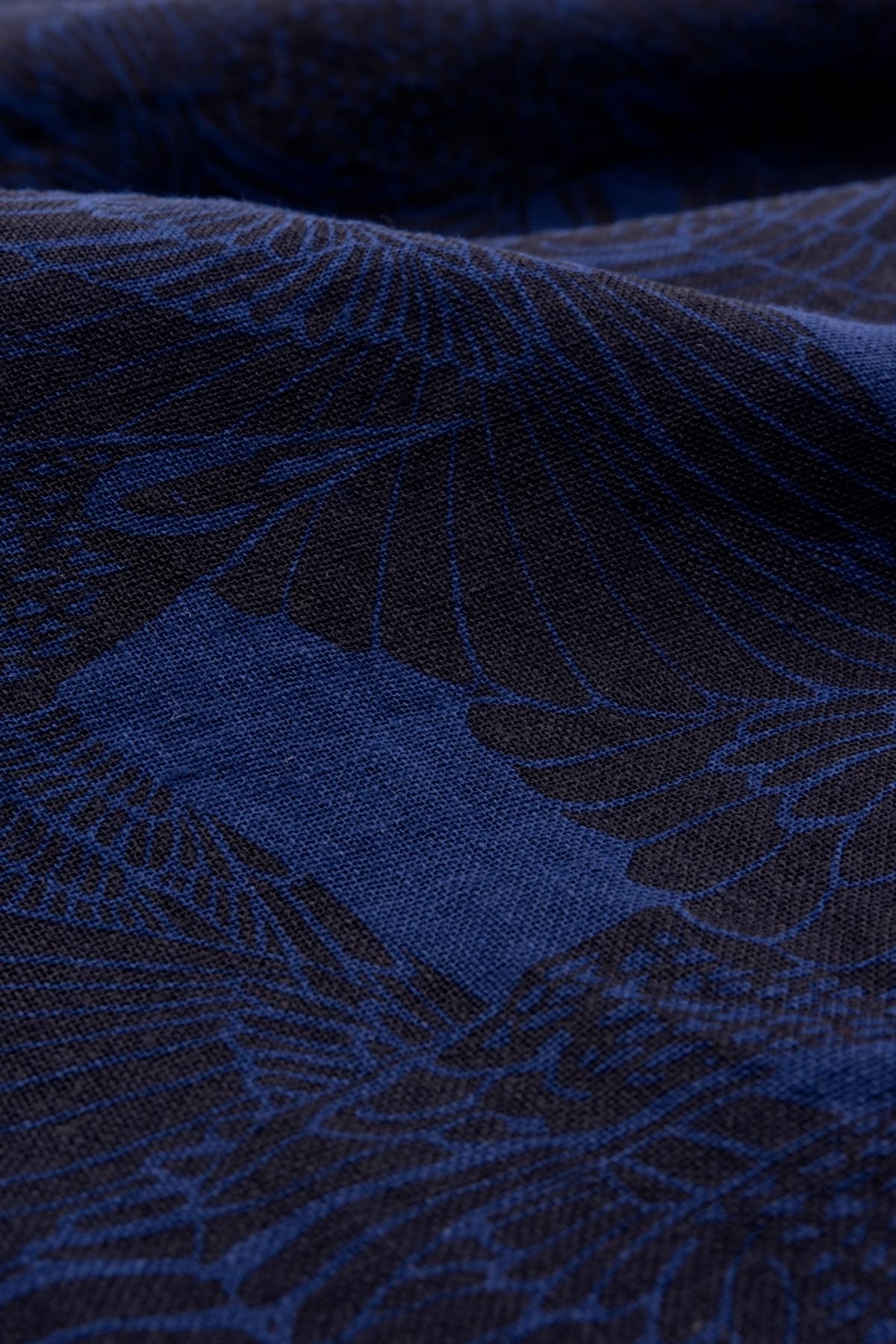 HAND DYEING
Some of our scarves are hand dyed before being printed. We use cold water dyes specifically designed for dyeing plant fibres. Unlike paint or textile pigment ink, what the dye looks like in the bath does not determine the precise colour that will result on the cloth. Kathryn has spent hundreds of hours developing colour recipes, a skill that requires experience to be able to design and/or match colours.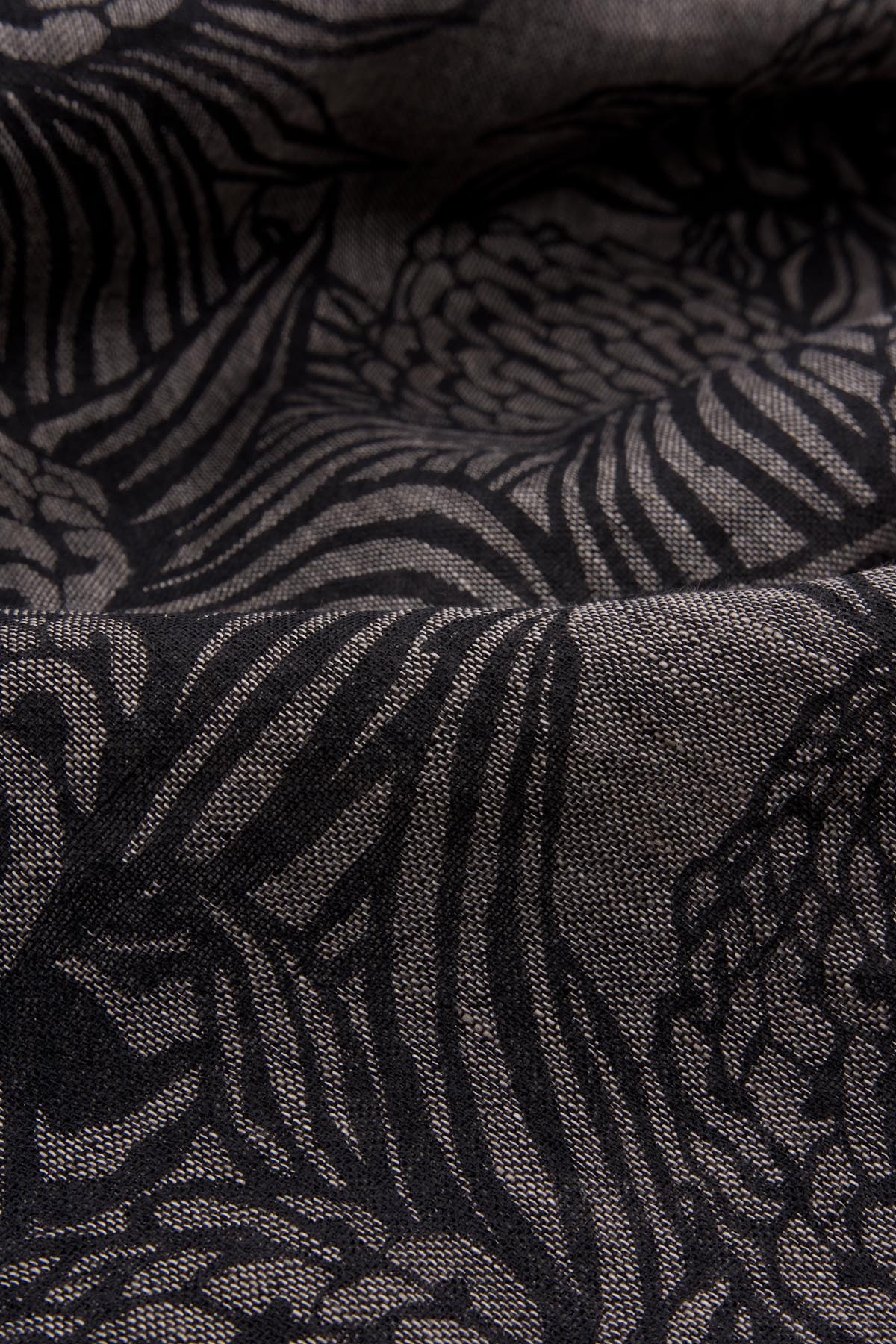 HAND PRINTING
Here at Atelier Kathryn Sanderson, we have a deep love and adoration for linen. In fact, we moved here, to northern France, to be a part of the famed Flax belt of western Europe and for the past ten years we have been mastering our craft …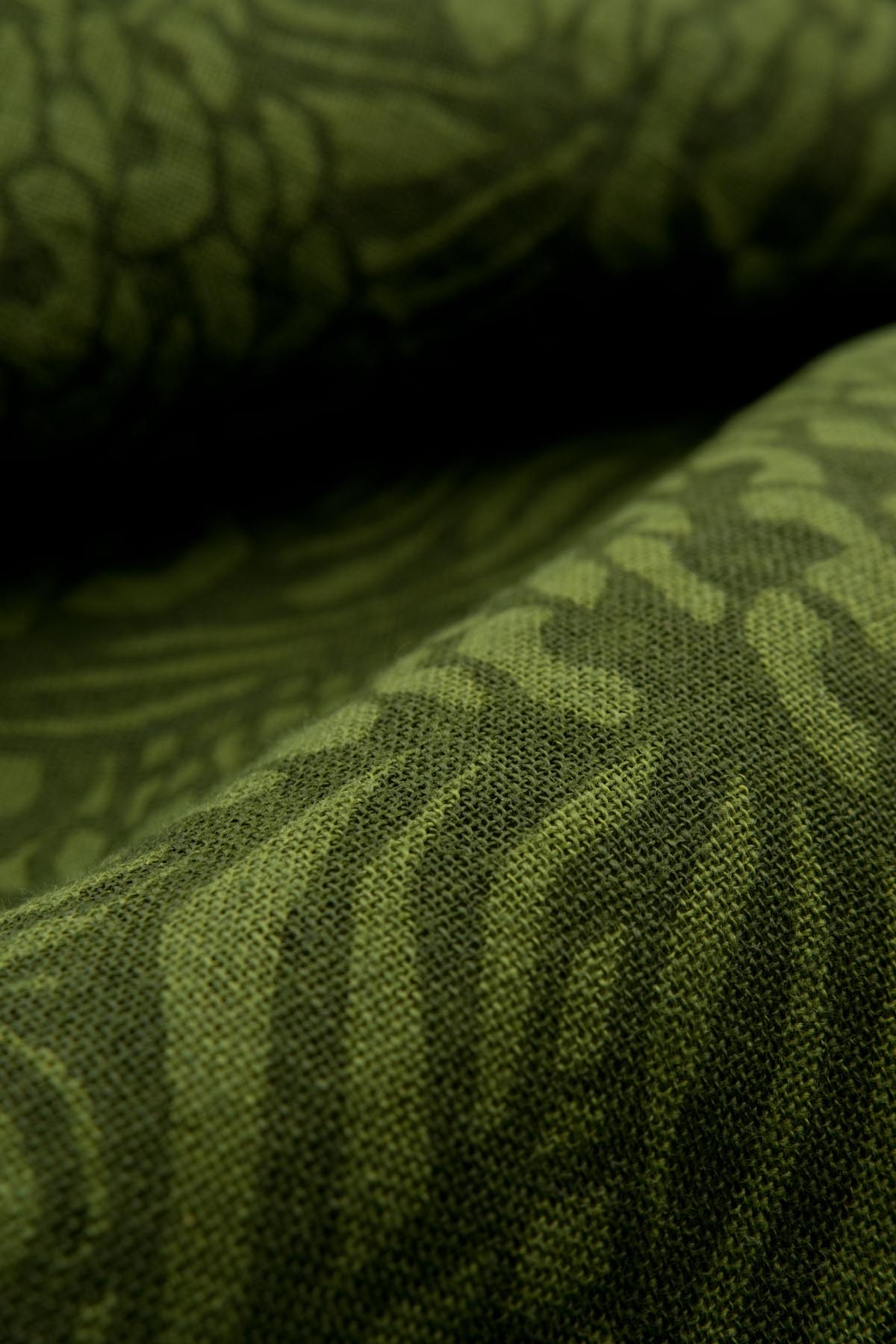 FOLDING TO A THREAD
We are very excited to announce that we will be offering the complete range of over 4000 exquisite Canclini fabrics as part of our bespoke shirt service. Canclini are one of Italy's finest shirting textile manufacturers and have an incredible collection of textiles ranging…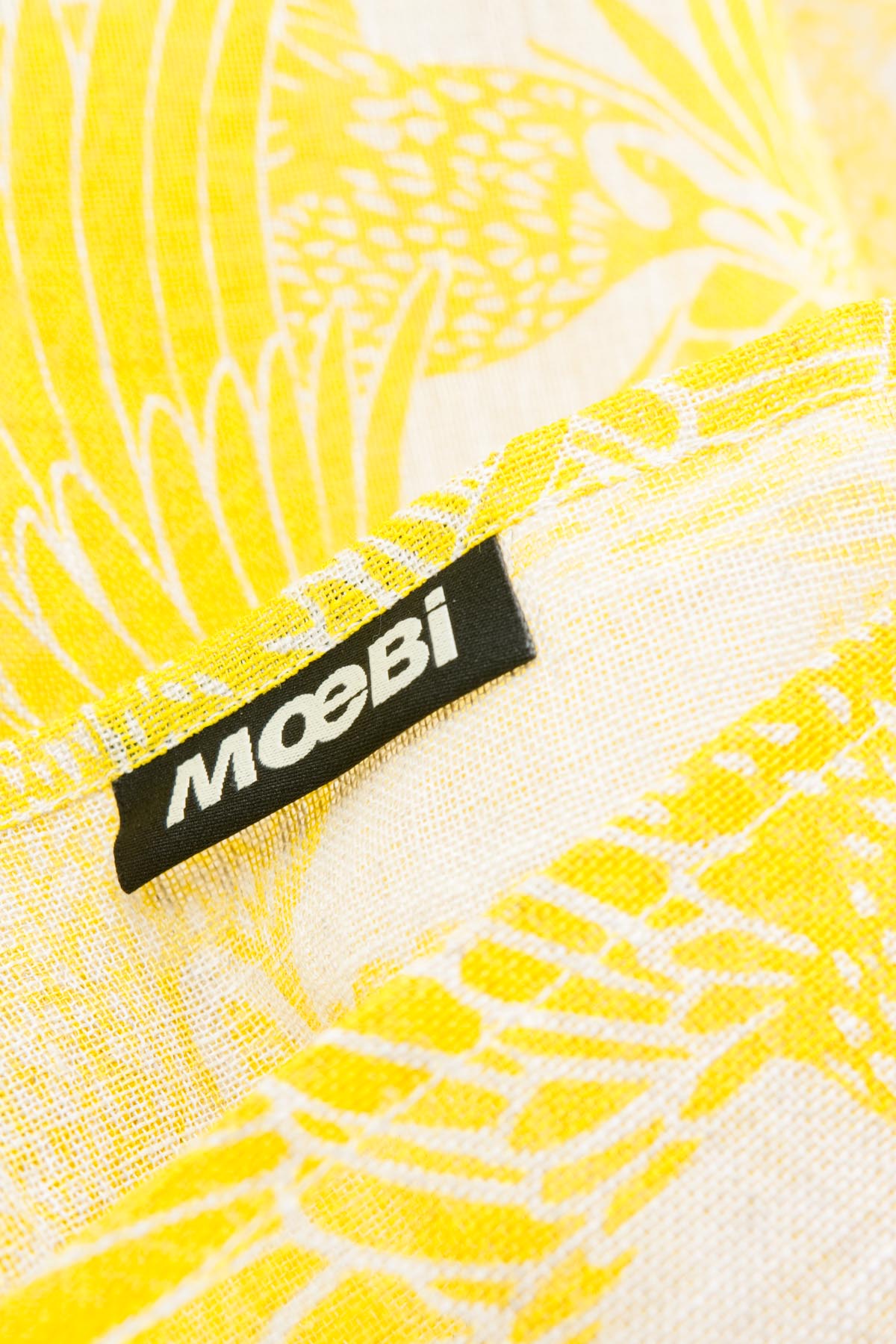 SEWING
We're very excited! In secret over the past few years, we've been working on a new project that is quite different to what we already but very, very exciting. We will be offering a bespoke shirt making service using our own hand printed linens …
Worried about linen care?
Read our article on caring for a MOEBI scarf. We promise, it's easy!