NATURAL BEAUTY AND RICH TEXTURE YOU CAN FEEL
Thoughtfully and expertly made. 100% French washed linen napkins, table runners and tea towels. Harvested and woven in the north of France. Designed and sewn in our Atelier in the same region.
ABSORBENT AND LINT FREE TEA TOWELS
Our kitchen towels are soft, big and beautiful. They will become your most valued sidekick and ally as you toil and trouble in the kitchen. Available in two practical lengths. Our standard European towel is 70 cm long but our SUPER-LONG is an incredibly useful 100 cm long.
LUXURIOUS AND INCREDIBLY STYLISH NAPKINS
The generous size comfortably covers most laps and will happily protect your entire shirt while you spin Spaghetti alla Pescatora around your fork or decimate an army of moules-frites. Perfect for casual dinners, a bowl of soup on the couch, apéro and the like.
CUSTOM LENGTH TABLE RUNNERS
BRING EFFORTLESS AND ELEGANT STYLE
For your side table, breakfast table, farm table, dinner table, garden table or even for your wedding table. We can make your table runner as long as you need it.
OUR LINEN FABRIC BY THE METRE
All of our fabrics are for sale by the metre. You can make your own tea towel, a market bag or even a delightful rustic cushion cover, wherever your craft skills take you … be creative!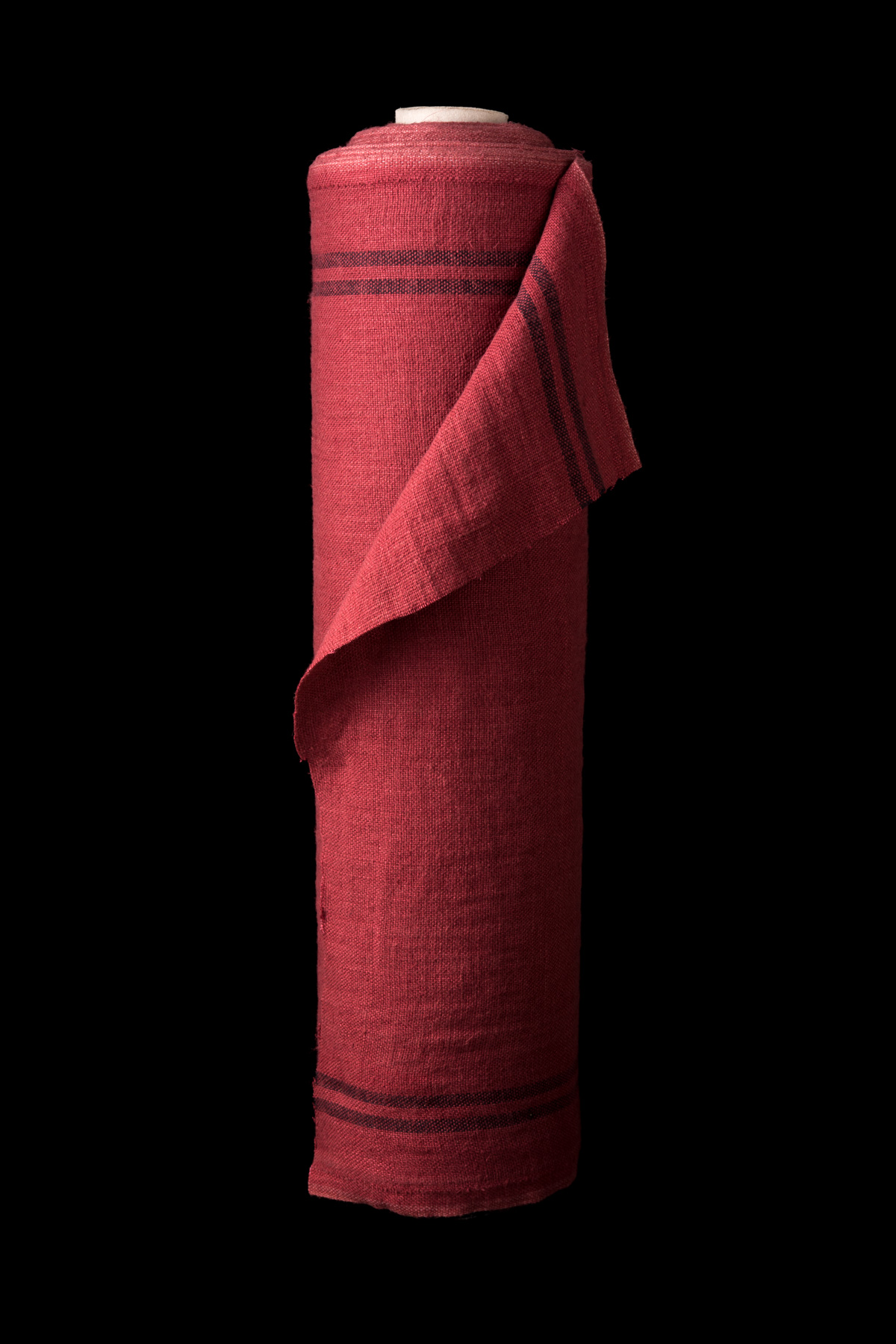 AVAILABLE IN FIVE RUSTIC COLOURS
All have the traditional French stripe on both sides and there are two beautiful and earthen natural flax options. But there are also three splendid modern classic colourways that fit right in to contemporary life.