Description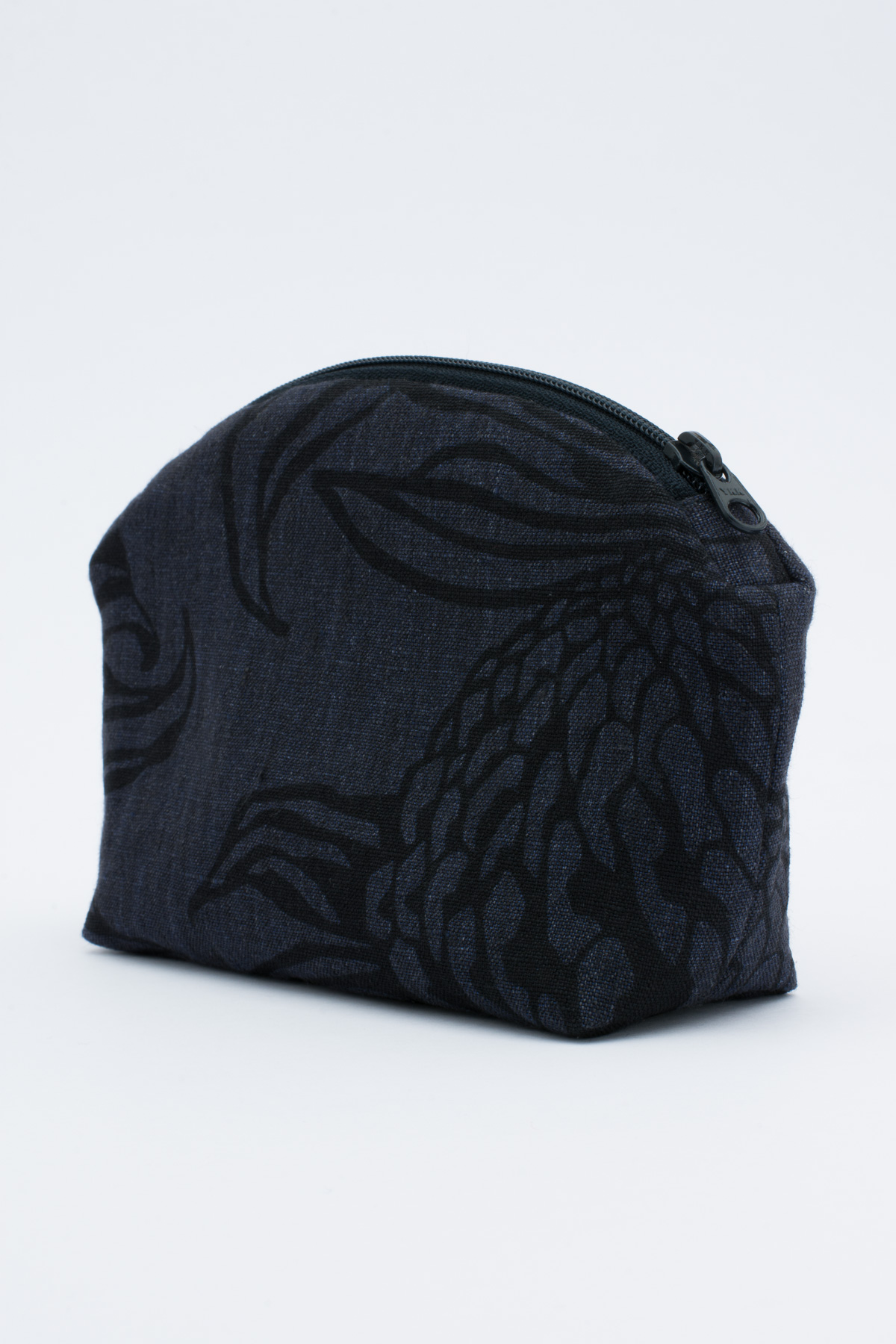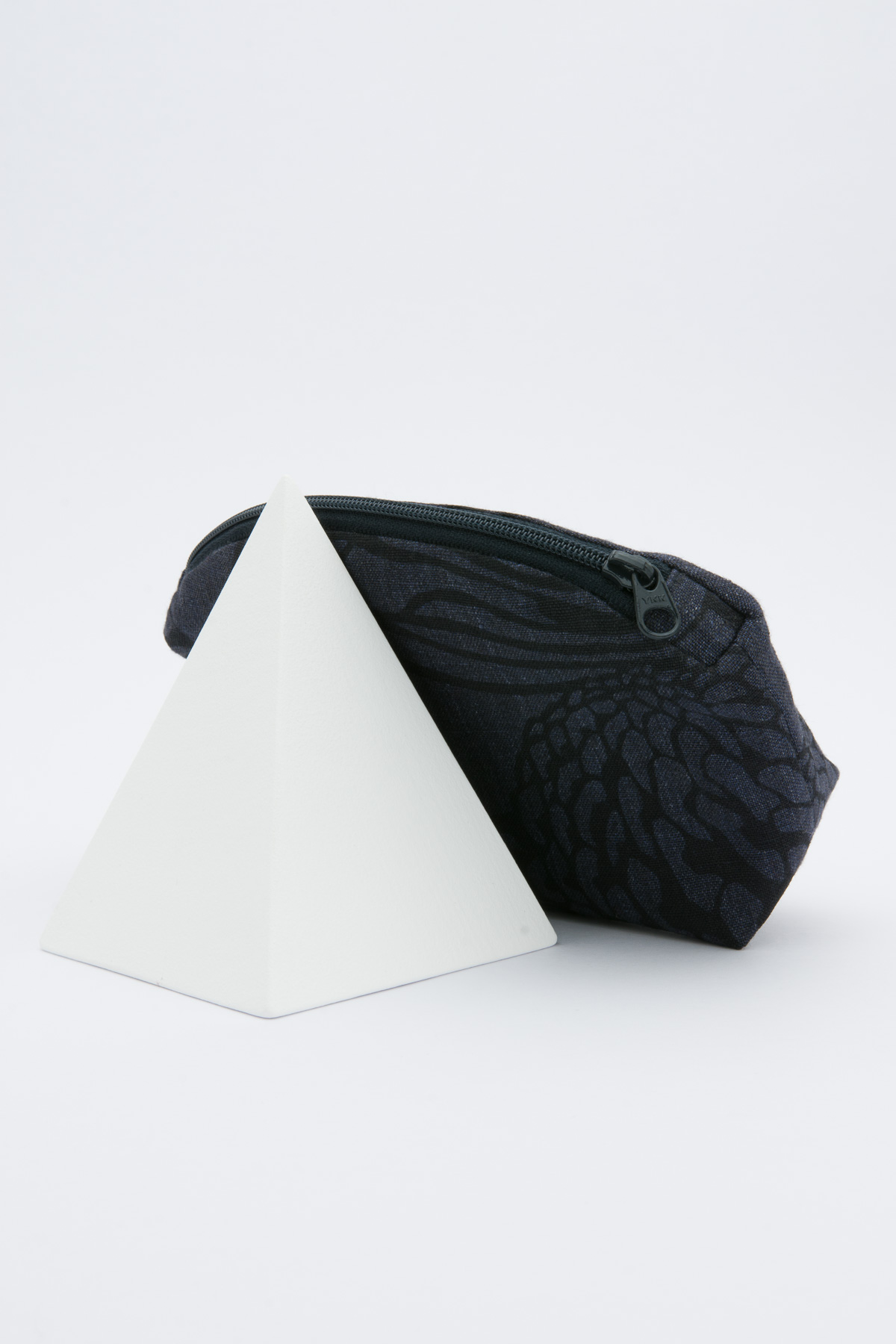 Detailed Description
The Apollonia is a delightful, short standing pouch with a subtle curve and squared corners. Named after Apollo, the god of sun, light, music and poetry. With its wide soft base and rising curved closure, its little stature fits a lot of trinkets. A multi-use and a beauty standing on a side table.
When I was a girl, I saw the woodcut titled 'Waratahs' (1925) made by arguably one of Australia's greatest artists, Margaret Preston. It left such a vibrant and stately impression on me that it remained core to my idea of art and expression. Despite my admiration for realism, I found her treatment of planes, contrast and abstract shading exciting. This design pays tribute to Margaret and her truly exceptional way of seeing.
Arashi crystallises the dark and moody blue of the deep sea at dawn. In its deep shadows lurk unimaginable beasts.
TENUNO pouches are made from 100% Belgian linen, hand screen printed with the designs of Kathryn Sanderson. Both the outer fabric and the label have been screen printed using high quality water-based inks. YKK zippers and European thread have been matched to the colourway of the pouch resulting in a luxurious aesthetic. The fabric has some natural slubs and variations, these are part of the character of the cloth and add to its inherent beauty. The fabric is what is commonly referred to as a shirting weight and is not a rugged fabric. Please treat it accordingly.