Description
Expertly hand dyed
and screenprinted
Luscious texture and beautiful detail
Rare and luxurious 100% Belgian linen Gauze. Every scarf is issued with a Certificate of Authenticity that identifies the origin of the flax, how it was made and who made it.
Meticulously laboured over for hours upon hours, each and every large scale design is drawn by hand.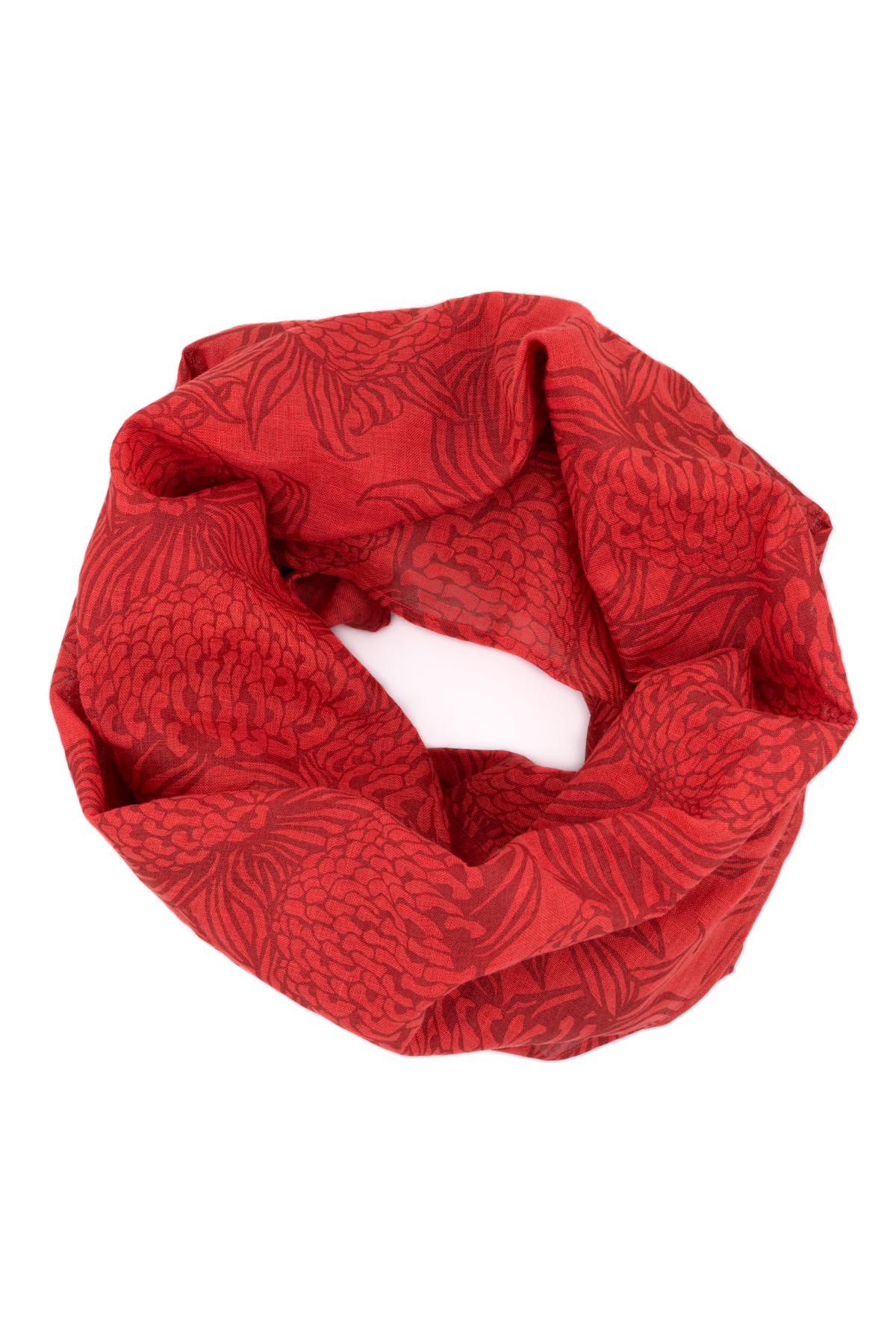 Many of our scarves are dyed by hand before being printed. We dye in small lots of 4 scarves to ensure a perfectly even colour. In pursuit of this, whilst in the dye bath, we manipulate the fabric constantly by hand for 90 minutes.
Two of us, screen print the fabrics "a lá lyonnaise", meaning manually passing the squeegee back and forth across the screen, moving repeat by repeat along the fabric.
Designed and made in our atelier in Northern France
A land traditionally devoted to textiles and the art and craft of flax and linen
When I was a girl, I saw the woodcut titled 'Waratahs' (1925) made by arguably one of Australia's greatest artists, Margaret Preston. It left such a vibrant and stately impression on me that it remained core to my idea of art and expression. Despite my admiration for realism, I found her treatment of planes, contrast and abstract shading exciting. This design pays tribute to Margaret and her truly exceptional way of seeing.